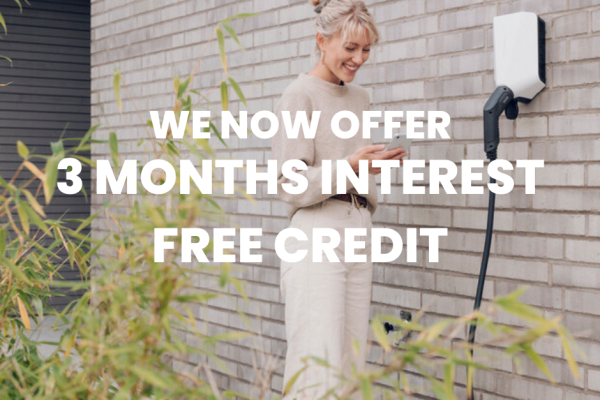 Midlec Ltd are pleased to offer Interest Free Credit on electric vehicle charging point installations with us.
It's a very simple process, simply inform the friendly representative who completes your free no obligation survey! Our interest free credit is simple to apply for and only requires 3 instalment's, 1 month apart. 
For example if your charging point cost £995*:
Month 1: Classified as the deposit, (Paid to us on confirming your installation) will be £331.67
Month 2: Payable 1 month from the deposit will be £331.67
Month 3: Payable 1 month from month 2 will be £331.67.
And that's it, a brand new EV charging point installed quickly and paid for in 3 months! With our friendly and quick installation times, your new electric vehicle charging point could be just around the corner! Why not check out the Easee One? The most popular EV Charger! Feature rich, competitively priced and stylish, the Easee One is waiting for your home so you can take control of your charge!
Contact Midlec Ltd today or find out more about our various payment methods to get your new EV Charger installed!