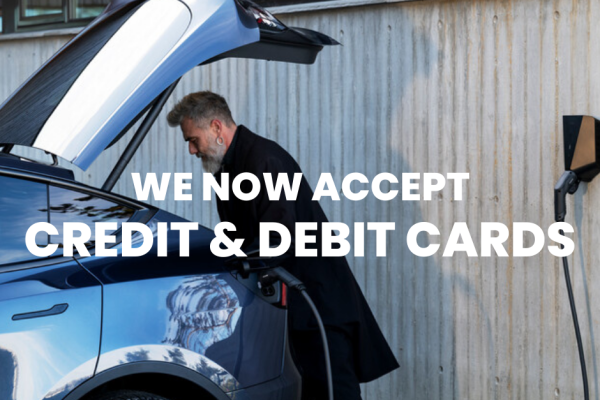 Midlec Ltd are pleased to announce that we are now able to accept most major Credit & Debit cards in order to settle balances on your brand new electric vehicle charging point!
Here at Midlec Ltd, we believe in making our customer journey as simple as possible and understand that paying by credit / debit card is more convenient than bank transfer and cash.
Our brand new 3D secure payment gateway will be available on all installations even when taking advantage of the OZEV & WCS grants from the government. It's very simple to pay by debit & credit card, simply inform your installer that you would like to pay by card at your free survey and once your installation is complete we will send you an invoice and link to our payment website where you be able to make your payment securely online, anytime.
We kindly request that all balances are paid by the due date given on the invoice.
So, if you want the convenience of fast installation, secure payment & a great service then contact Midlec Ltd to arrange a free survey of your property and hear from our experts on what EV charging point is best for you. Contact us today or explore our range of electric vehicle charging points through the links below.
Unfortunately, we do not accept American Express at this time.