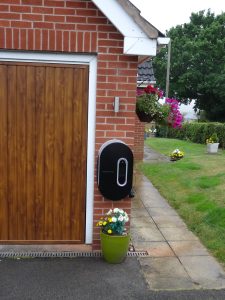 Midlec Ltd have recently completed an installation of a Porsche electric vehicle charging point in Derby.
When a manufacturer supplies or sells their own electric vehicle charging point, finding someone to fit it can often be tricky. With Midlec Ltd you can rely on our over 40 years of electrical experience to get the job done.
Our friendly service & competitive prices means that you can be charging at home in no time at all!
If you don't have an electric vehicle charging point yet and would like to enquire about our wide range of brands that we stock then please do not hesitate to get in touch with Midlec Ltd and we will be more than happy to find the perfect brand to suit your needs + with our interest free credit, pay in 3 instalments! That new EV charging point is closer than you think.