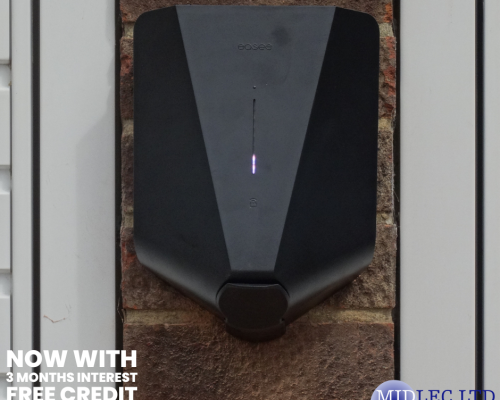 Midlec Ltd have recently completed an installation of the Easee One electric vehicle charging point in the area of Kilburn, Derbyshire.
This feature rich & smart EV charging point is a perfect match for any home thanks to it's interchangeable front panels allowing you to change the colour of the unit very easily to match the style of your home or mood! Plus, thanks to it's mobile phone application the Easee One system provides great functionality to the everyday EV driver making it the new market leader in electric vehicle charging.
The Easee One is an OZEV & WCS approved unit allowing buyers to save up to £350 off the installation of a brand new unit. And with our brand new interest free credit, your new EV Charging Point may be closer than you think!
Simply pay in 3 equal instalments with our finance scheme for electric vehicle charging points.
To find out more about the Easee One system or learn more about electric vehicle charging point installers in the Derbyshire area, simply follow the links below.