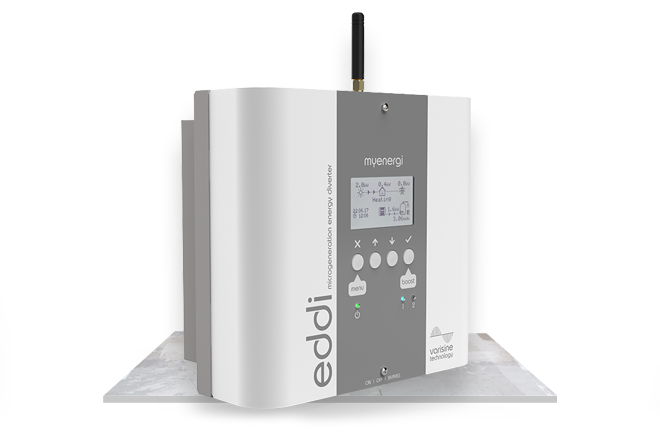 eddi from myenergi is branded as the UK's best power diverter for green power. eddi is designed to divert the excess energy produced from your solar panels into your homes heating systems, allowing for heated water on 100% green energy. By bringing an eddi into your home, you can make the most of the 100% green energy generated from your solar PV or wind generation system.
Why choose eddi?
eddi is a perfect fit for any home with green power and very user friendly, with a graphical back-lit LCD screen and a fan-less cooling system. Paired with the myenergi app, you can set timers to utilise economy tariffs, use the boost function, monitor your devices, and so much more! This is the UK's leading power diverter, designed to save you money and resource.
How does eddi work?
eddi interrupts the flow of excess energy produced being imported back to the grid and optimises its use by diverting the energy to heat appliances. eddi is also compatible with energy storage appliances, such as a battery wall. So, if you don't need the excess right away, you can divert it to your storage device to use later, when you need it. Who doesn't love free power?
See the power!
Your eddi power diverter will include a grid current sensor, aka a CT Clamp (Current Transformer), which monitors your power generation and diverts the excess to your heating devices. The eddi logs all energy saving data to enable ongoing savings by optimising usage.
There is also an intelligent daylight-saving time adjustment with overload and short-circuit protection for your peace of mind. You can also opt for a wireless install, paired with harvi eddi is fully compliant with worldwide power grid standards and comes with a 3-year warranty.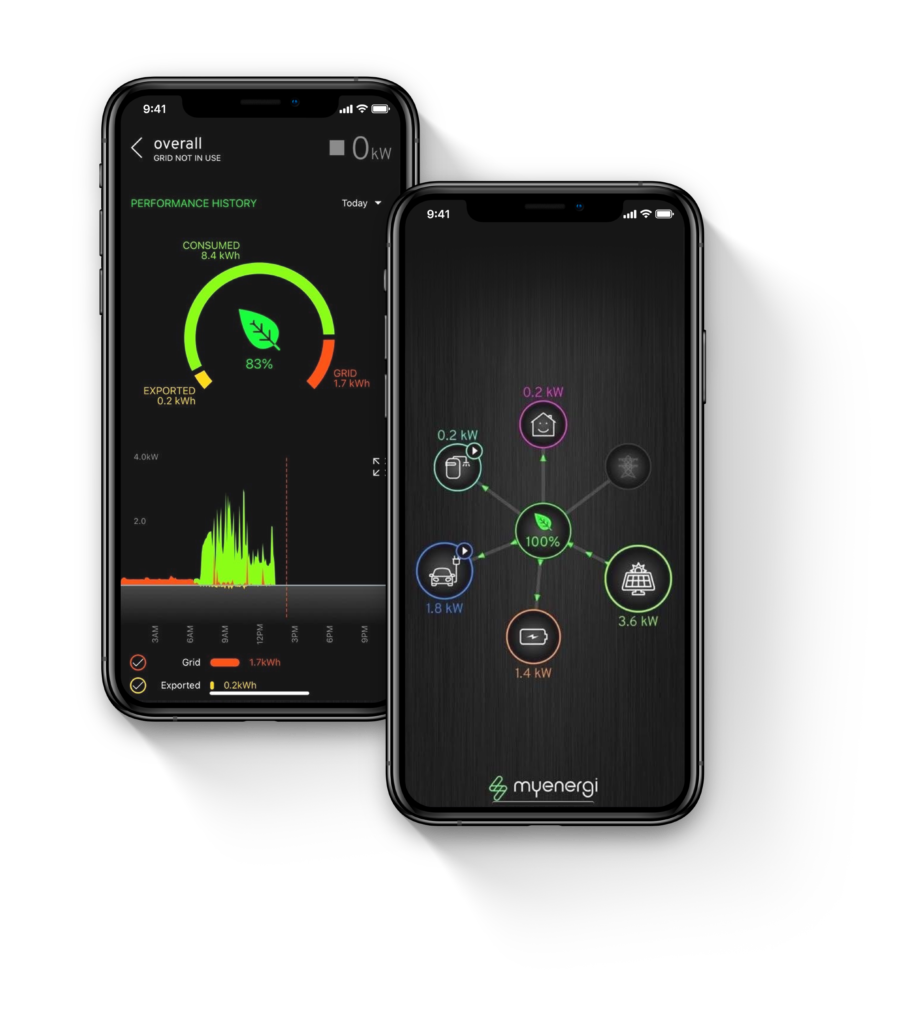 It's a smart one.
Take control of your home and see the savings roll in with the free to download myenergi app. Monitor all of your devices at the click of a button and set timers from anywhere in the world and get 'time of use energy tariffs' which are significantly cheaper. Visual graphs allow you to see your import/export information all in one place. It couldn't be more simple.
What other products do myenergi do?
The other most popular product that myenergi do is the zappi EV Charging Point. This OZEV approved electric vehicle charging point is a smart feature rich domestic unit that is compatible with eddi. Take control of your homes power and save money on your car charging whilst keeping your home nice and toasty. It's a no brainer really!
I'd like to know some more details?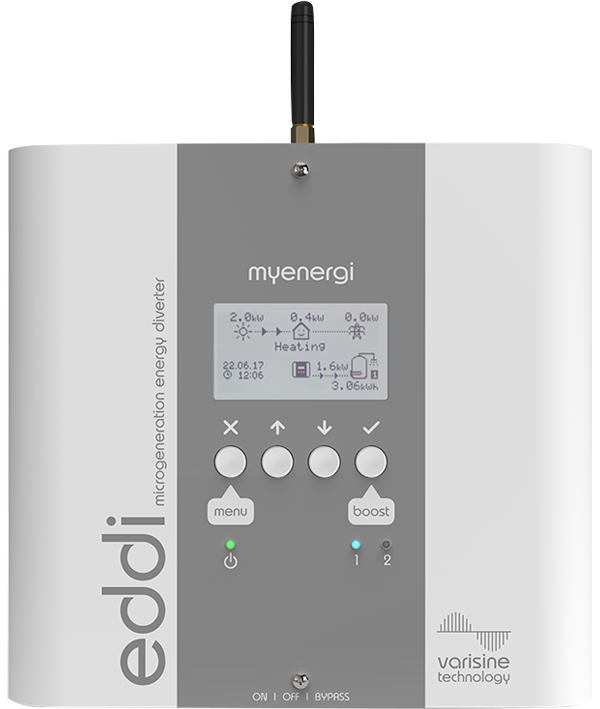 You'd like to know some more about eddi? Not a problem click the little eddi above to be taken to the specification sheet where you can find all the cool technical details about this unit!
I'm sold! Sign me up!
It's great you'd like to get eddi for your home. To get started with your installation of eddi, simply visit our contact page and get in touch. A member of our friendly team will be more than happy to help you with your requirements and get the ball rolling. You'll be getting free power in no time!